Jabberwocky Productions is no more. We left is dead and with its head, we've come gallumphing back as Jabberwocky Media LLC!
What this means, in a nutshell, is that we no longer do freelance web or multi-media design. We are, instead, totally focused on the design and production of games, both digital and analog, as well as any emergent trans-media products that pop out of those designs, such as novels, audio-plays (and interactive audio plays), comics, whatever.
Here are a few new projects in the works:
BARBARIANS OF HEAVY METAL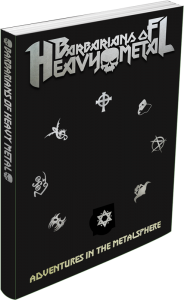 Currently in Kickstarter mode, BoHM is the Table-top RPG of Rock & Roll and Giant Robot Combat in the 31st Century. It is a unique product in the RPG industry in that we are releasing it not only as a book, but as a Digital Boxed Set that allows you to play the game completely from your tablet. Everything you need to join your friends for epic adventures in the Metalsphere is contained in a single app, including dice, character generators, GM tools, the lot. Take it anywhere and play anytime.
We are planning on an April 2014 release for BoHM for those who join in the Kickstarter and a general release in August of that year. You can find more info on it here.
FOR GLORY!!!
The Barbarians of Lemuria Boardgame, For Glory!!! puts you in the character of a hero seeking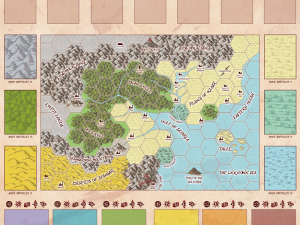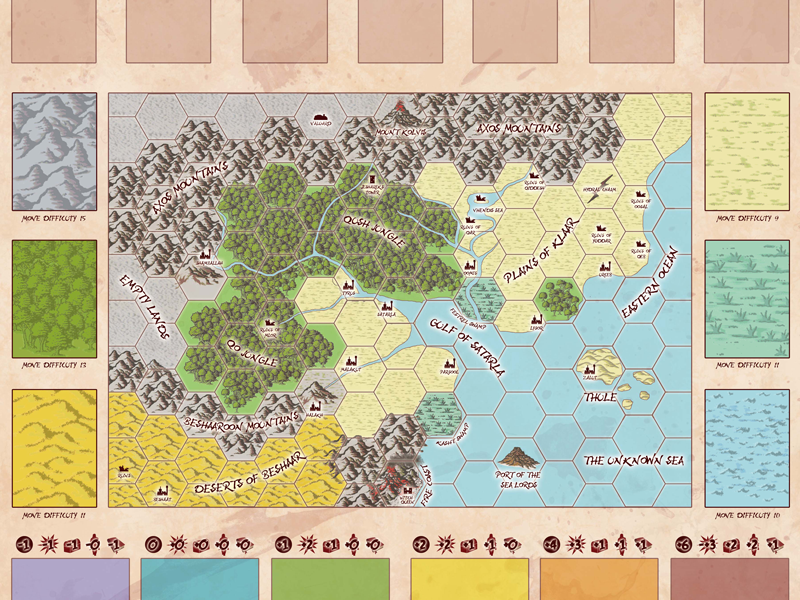 fortune and glory as you traverse the lands of Lemuria. This will be a massive game with two playable maps (one for small groups of 2-4 players and the other for 5 to 8), 12 different characters to play, over 400 cards including encounters over six types of terrain, exotic treasures, wily companions, mysterious sorceries and more.
The game is in its final prototype form and only awaits final art and some final playtesting. The Kickstarter for For Glory!!! will start sometime in the Fall.
THE PIRATE GAME

Designed by Angelo Lombardi, this is a game of dueling pirate ships. It uses a unique worker placement mechanic to represent you as the captain assigning your limited crew of scurvy dogs to the various tasks needed to send your opponent down to Davy Jones locker!
A deceptively simple game that is easy enough for the whole family to play while still keeping things interestingly tactical for the adults, it will come with two ships, two miniature pirate crews and two decks of cards, enough for two courageous captains to conquer the waves.
It is currently in development for a 2014 release…
QUESTIONS AND COMMENTS? TAKE IT TO THE FORUMS…
We now have functioning forum boards for those of you who have questions, want to talk about one of our games or just have ideas you want to share in general. You can find the forums here.