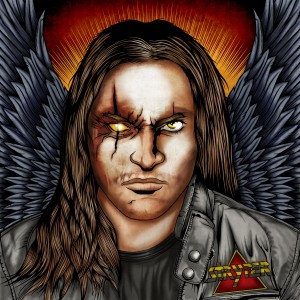 The final deck for my demo set is complete: Rex Sweet, Nazarite Priest in his Juggernaut class 4RC-H4NG3L 'Archangel.'
Along with this new deck, I've updated all the older ones as well, to take into account some slight rules tweaking and to include counters for Heat, Power, and Damage as well as Control Markers, so you can mark cards from your deck that are placed into other player's areas.
All that is left is to create the cards for creating the Tactical Display track and put the rules into a proper demo rulebook, although the latter might have to wait as I have a metric butt-tonne of cards and counters to assemble before tomorrow. Still, everything should be good to go for you to download the game and give it a whirl within the week.